Spreaders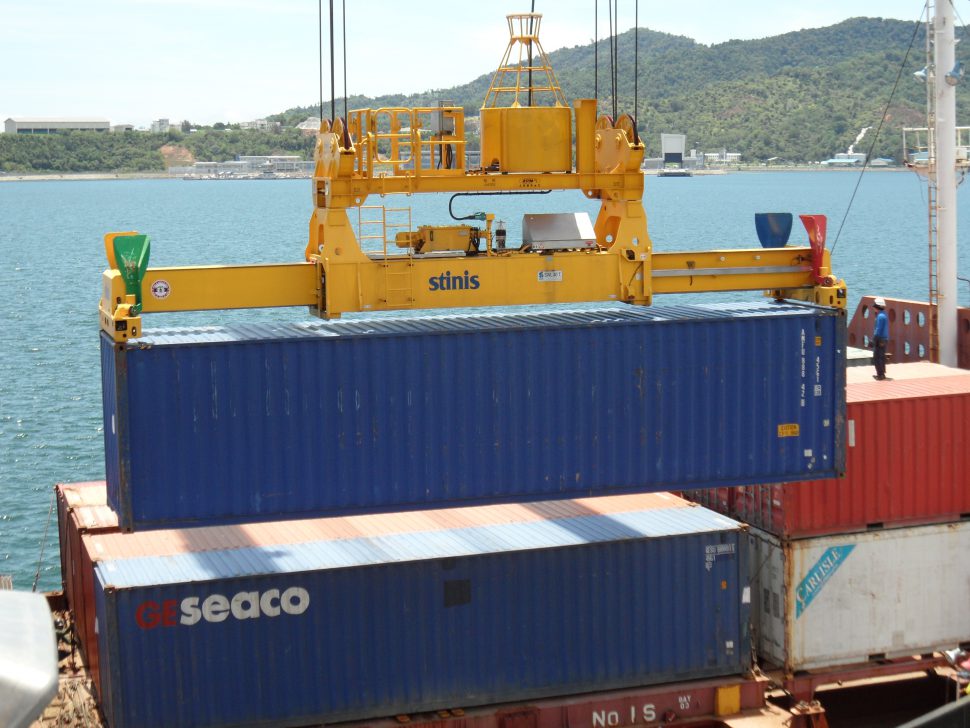 Stinis is the world's foremost manufacturer of spreaders, and you can buy the range at Global Port Equipment. This includes the Stinis Autotwist, the Stinis Long-Twin, and the Stinis Headblock.
All the Stinis spreaders that we offer are manufactured with a modular design which keeps production costs as low as possible. This modular design also lowers maintenance costs for you. The spreader you get from us will have a fast telescoping system. In fact, you can expect a telescoping time of about five seconds to get from 20 to 40 feet.
There are also beam locking devices to improve efficiencies as well as automatic greasing systems. The latter lowers the cost of maintenance and keeps your spreader running for longer which reduces downtime.
Stinis spreaders also have other innovative technologies including a shock absorbing system to reduce noise and long-lasting, patent pending double collar ISO twistlocks.
When you buy a Stinis spreader from us, you get the support of a team of dedicated professionals who will work to ensure you achieve your objectives.