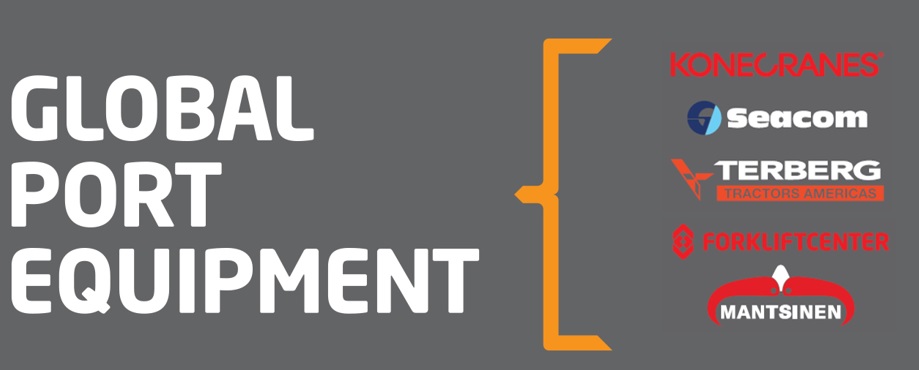 Dealerships
Global Port Equipment Americas is an official dealership for a number of leading equipment manufacturers serving ports around the world.
Konecranes is a specialist crane and lifting equipment manufacturer from Finland. It is one of the largest crane manufacturers in the world, producing equipment for ports as well as bulk material terminals and intermodal terminals. We specialise in Konecranes' SMV forklifts and specialist forklifts, including 10-60 ton forklifts plus container lift trucks. We also offer Konecranes' empty container handlers and reach stackers.
Terberg is a Dutch manufacturer of tractors and other specialist trucks and vehicles. It is also one of the oldest companies serving the industry, with a history that dates back over 145 years. We specialise in Terberg RoRo tug masters, terminal yard tug masters, swap body carriers, road/rail tugs, specialist civil engineering vehicles and platform tug masters.
Seacom is a leading name in the manufacture of heavy transport equipment for ports as well as other industries. Its head office is in Switzerland and it has been supplying equipment for over 40 years. We offer a range of Seacom products, including roll trailers, container chassis, goosenecks, parkstands, skeletons and low bed trailers.
Global Port Equipment is the exclusive dealer for Forkliftcenter, the leading independent supplier of new and used forklift trucks. Based in the Netherlands, the company operates worldwide and its high-quality range of used forklift trucks ensures you will get a machine you can rely on. Through our partnership with Forkliftcenter we offer forklift brands including Konecranes, Kalmar, Terex, Hyster, Terberg, Fantuzzi, Seacom, Mafi and more.
Global Port Equipment offers material handlers and hydrolic mobile harbour cranes of Mantsinen from 50 ton size to machines of over 300 tons. Mantsinen machines make material handling economical and ecological.