Road/Rail Tractors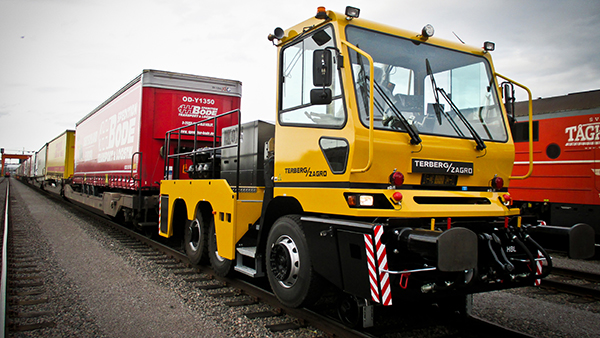 Terberg RR Series Road/Rail Tractors
At Global Port Equipment, we can supply you with robust, low maintenance, and highly efficient road/rail tractors from the industry leading Terberg RR Series. This includes the 6 x 4 Terberg RR282 that can be fitted with a track gauge from 1,000 to 1,668 mm.
Terberg developed its road/rail tractors with Zagro, the German-based railway engineering specialist. This partnership brought together key areas of expertise to create the world's foremost range of road/rail tractors.
The Terberg RR series has a high GCW and the turning circle is just 14.3 metres. There are even options that can handle semitrailers.
The Terberg RR series is suitable in all situations where the rail tracks are raised from the ground. In locations where the rail tracks are flush with the surface, Terberg's conventional tractors are often the best choice as they offer even more flexibility.