Distribution Tractors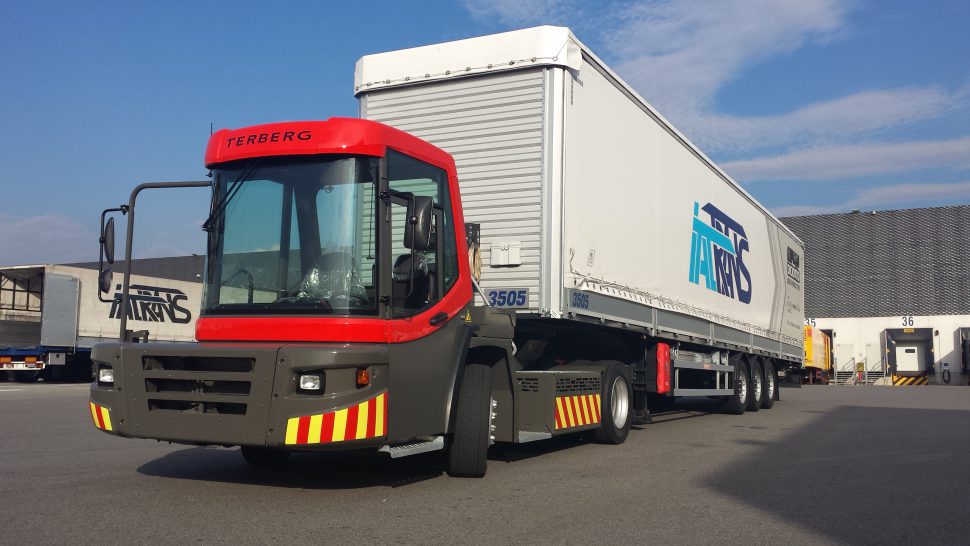 Terberg DT Series Distribution Tractors
Global Port Equipment provides the full range of Terberg DT Series Distribution Tractors including:
Terberg DT183LE – 75 tonne GCW distribution tractor
Terberg DT223LE – 90 tonne GCW distribution tractor
Terberg's range of distribution tractors are reliable and easy to maintain but the most important feature is the design of the cab. It is designed to make it as easy and comfortable as possible for the driver to work. This enhances efficiency and will make your operation more productive.
Specifically, the Terberg DT Series range of distribution tractors have a cab floor that is just half a metre from the ground. This low level of entry makes it easy for the driver to get in and out which is particularly beneficial in distribution centres where drivers have to do this frequently.
In addition, the driver can get in and out of the cab equally as easy from either the left or right doors.