Yard Tractors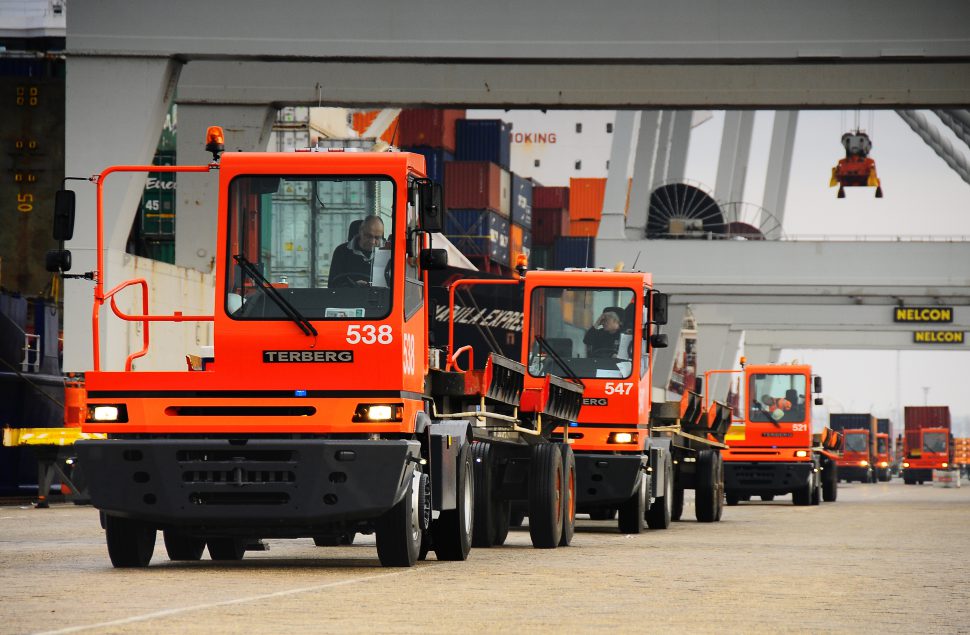 Terberg YT Series Yard Tractors
 Global Port Equipment offers the full range of Terberg YT Series Yard Tractors including:
Terberg YT182 – 75 tonne GCW yard tractor
Terberg YT222 – 90 tonne GCW yard tractor
Terberg YT202-EV – 65 tonne GCW electric powered yard tractor
Terberg's yard tractors are used extensively around the world in container terminals, transport depots, airports, and distribution centres. There are multiple options to choose from so can you get the model you need, including models that are electrically powered.
All Terberg yard tractors are easy to maintain, robust, and offer high levels of driver comfort. They also have excellent safety features.
All yard tractors in the Terberg range offer great visibility from the cab where the driver sits in a forward-facing seat.