Terminal Tractors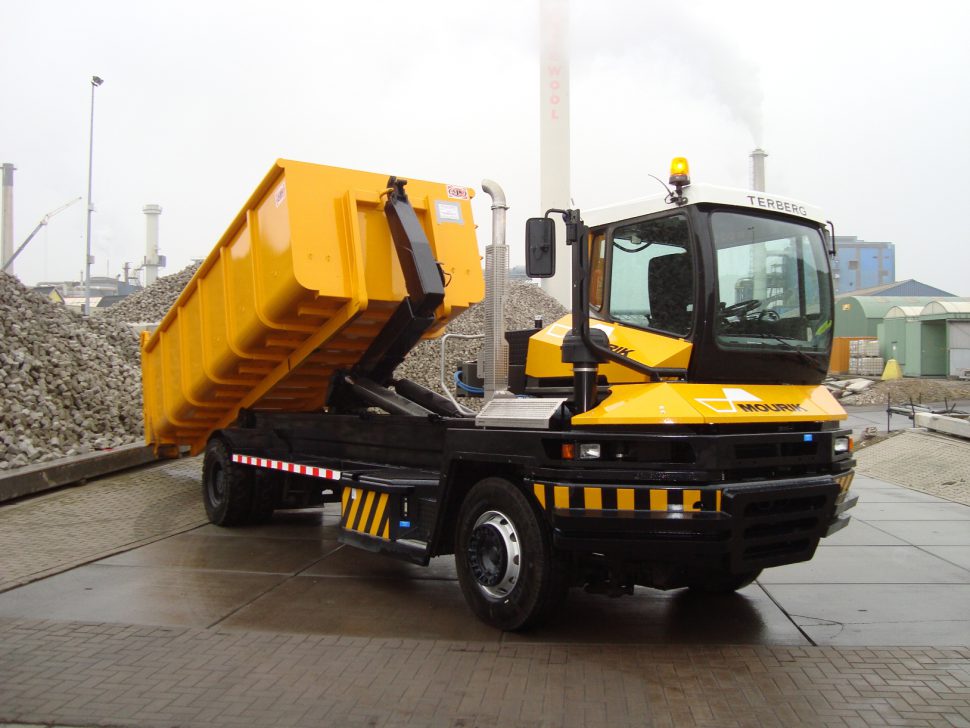 Terberg TT Series Terminal Tractors
You will find the full range of Terberg TT Series Terminal Tractors at Global Port Equipment. This includes:
Terberg TT183 – 55 tonne GCW terminal tractor
Terberg TT223 – 65 tonne GCW terminal tractor
Terberg's terminal tractors are resigned for locations and applications where the Terberg RT Series and Terberg YT Series range are not the best choice. Specifically, they are used in applications that require both agility and the ability to reverse frequently and easily. They are not, however, designed for use on ramps. If you have ramps at your location, you should consider the RT Series instead.
The features of Terberg's terminal tractors include a swivelling seat to make reversing easier and sliding rear door to make the driver's work more productive efficient.